I am a studio potter, working on my own. Visitors are always welcome and my workshop is usually open 10 am - 5 pm (variable), but if you are travelling any distance please phone / email first to be sure I will be there to meet you.
Ordering is not available directly from the website but if you send an email I can tell you whether I have the required items in stock or, if not, how long it is likely to take to make them for you.
Telephone: 01326 241294
My son Stéphane designed and built the timber frame structure of my workshop. He is as passionate about wood as I am about clay and has been running his own business since 2002. He learnt his craft in France as an apprentice with the highly esteemed French Guild of Master Craftsmen, Les Compagnons du Devoir, and uses traditional carpentry methods of pegging. He works closely with his clients in drawing designs and plans for their specific requirements and constructs the frame in his workshop before delivering on site.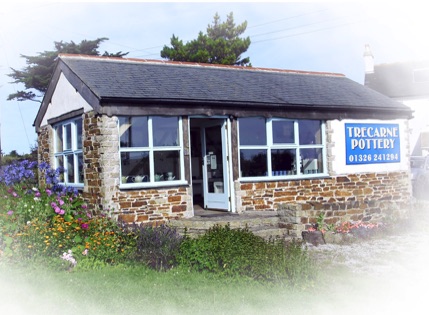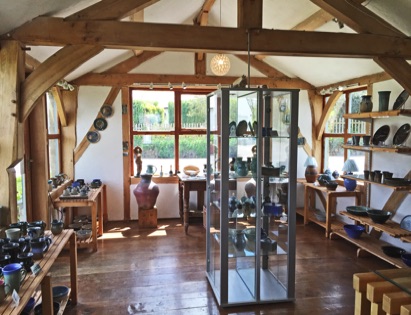 TRECARNE POTTERY, MARIUS ROUX, MULLION
CORNWALL TR12 7DN